Summeru_2018_11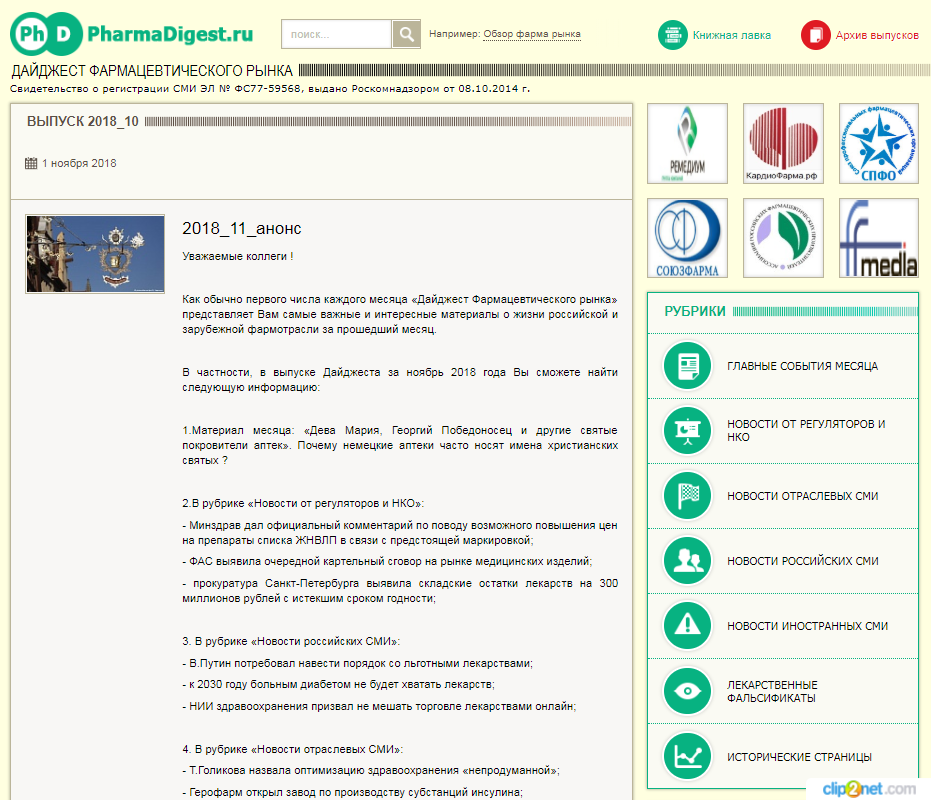 According to the Digest`s Editorial office opinion, the main events of the November 2018 in Russian pharmaceutical industry are:
- Vladimir Putin demanded to put things in order with the turnover of concessional medicines;
- The Federal Antimonopoly service has revealed another cartel in the medical devices market;
- Russian experts asked the Ministry of health not to interfere in online medicine trade;
- The Ministry of health does not see the threat of raising medicines prices in connection with the upcoming introduction of mandatory labeling;
- new appointments in the Russian pharmaceutical market.
These, as well as all other industry month news, are in the November 2018 issue of the Digest.
Best regards,
Andrei Egorov, Editor-in-Chief
01.12.2018.