Summery_2019_12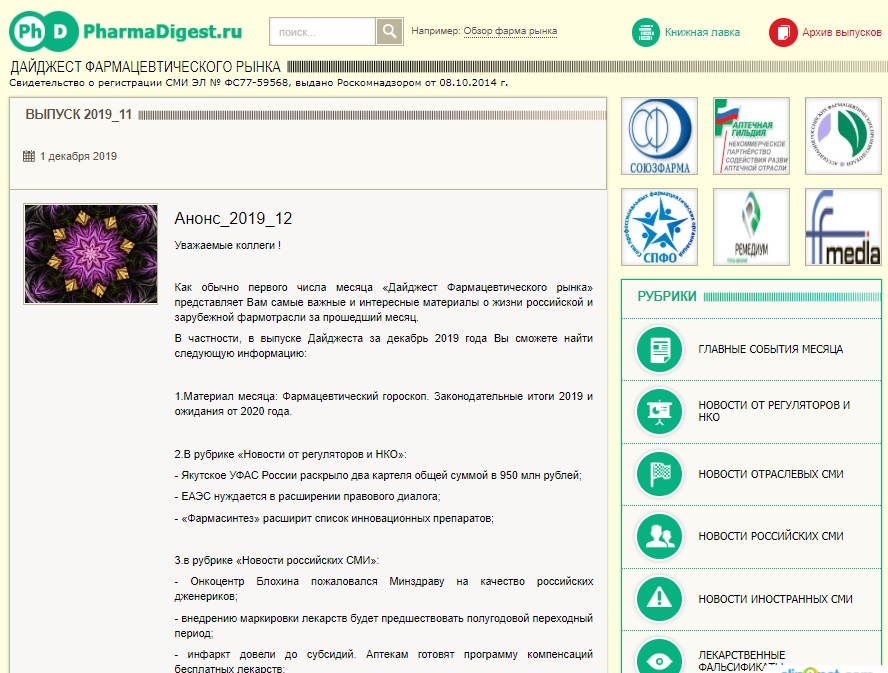 According to the Digest`s Editorial office opinion, the main events of the December 2019 in Russian pharmaceutical industry are:
- the Russian Antimonopoly service uncovered two pharmaceutical cartels totaling US 16 mln;
- the Russian Parliament has developed a law draft on the pharmacy chains regulation;
- the Government will reimburse Russian manufacturers patenting costs incurred abroad;
- the Russian Health Supervision reported a halving of the counterfeit medicines share;
- the central Russian cancer center complained to the Ministry of health about low quality of the domestic generics.
These, as well all other industry month news, are in the December 2019 issue (Russian edition) of the Digest.
Best regards,
Natalia Egorova, Editor-in-Chief
01.01.2020.