Summery_2019_10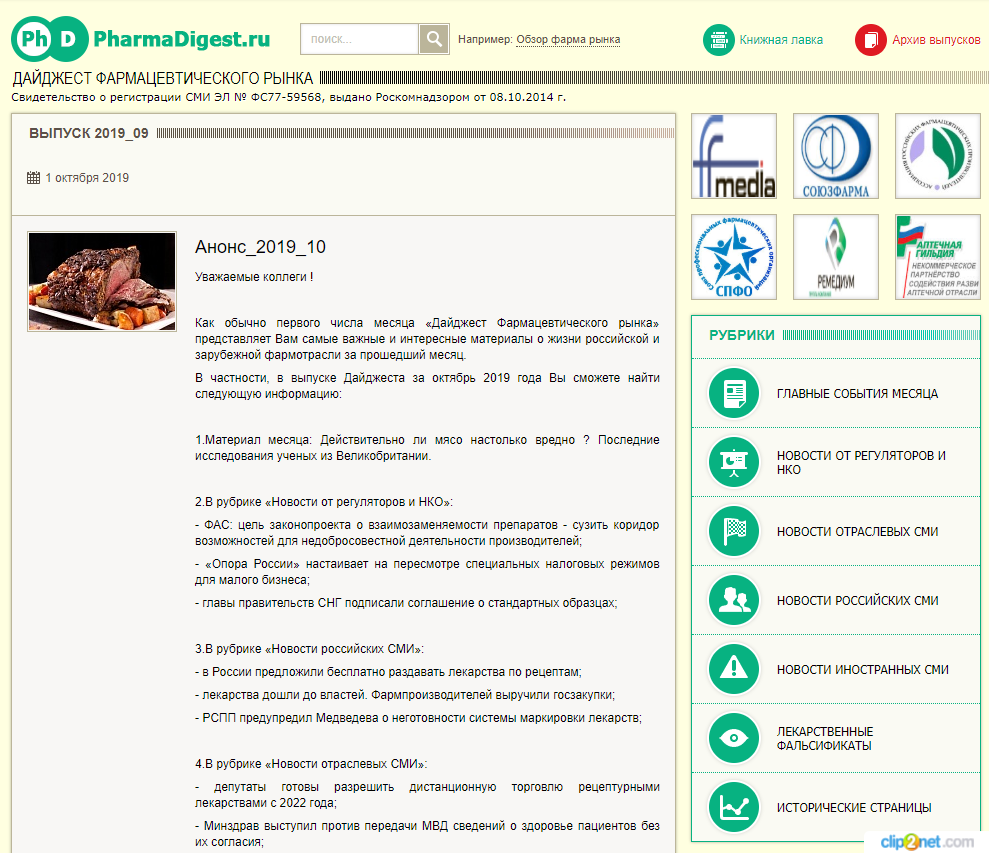 According to the Digest`s Editorial office opinion, the main events of the October 2019 in Russian pharmaceutical industry are:
- Russian experts propose to distribute prescription medicines for free;
- the public organization warned Prime-Minister Medvedev about the drug labeling system unreadiness;
- deputies are ready to allow prescription drugs distance trade starting from 2022;
- the Ministry of health opposed the transfer of patients health information to the police without their consent;
- unregistered cosmetic production were confiscated in Moscow.
These, as well all other industry month news, are in the October 2019 issue (Russian edition) of the Digest.
Best regards,
Natalia Egorova, Editor-in-Chief
01.11.2019.