Summery_2019_01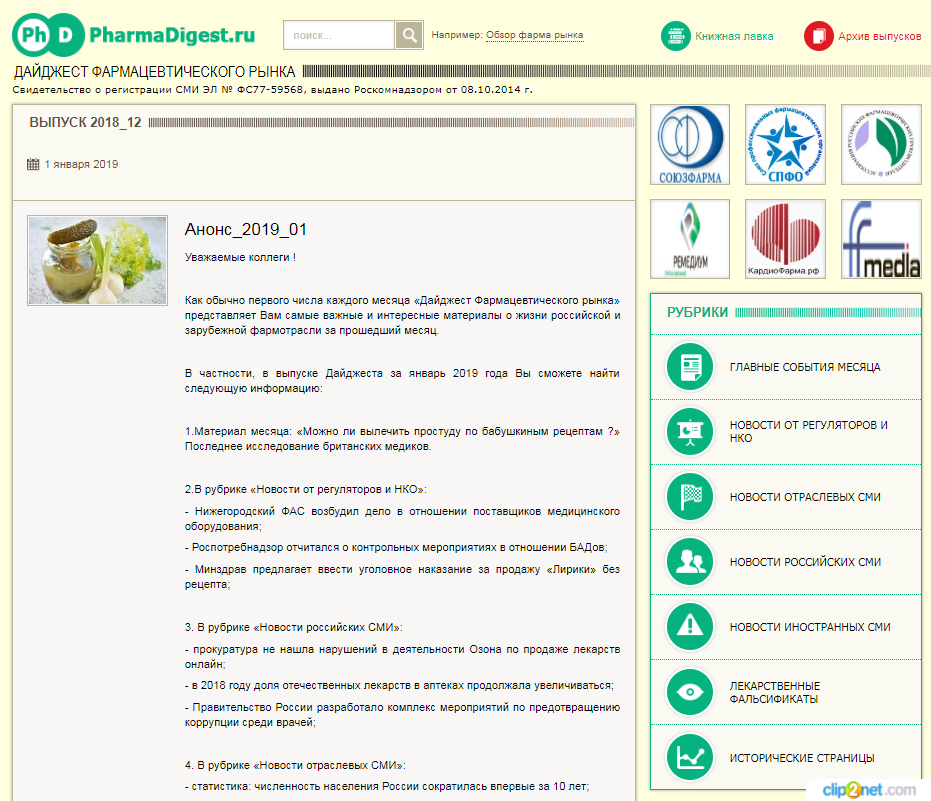 According to the Digest`s Editorial office opinion, the main events of the January 2019 in Russian pharmaceutical industry are:
- the prosecutor's office did not find violations in the largest online retailer activities for the medicines sales;
- The Russian government has developed a set of measures to prevent bribing of doctors;
- Russia's population has declined for the first time in 10 years;
- in the Sverdlovsk region a case was initiated against the distributor upon the drug delivery from an unidentified source of origin;
- Statistics: the leading medicaments of the pharmacy retail of 2018 are named.
These, as well as all other industry month news, are in the January 2019 issue of the Digest.
Best regards,
Andrei Egorov, Editor-in-Chief
01.02.2019.