Summery_2020_08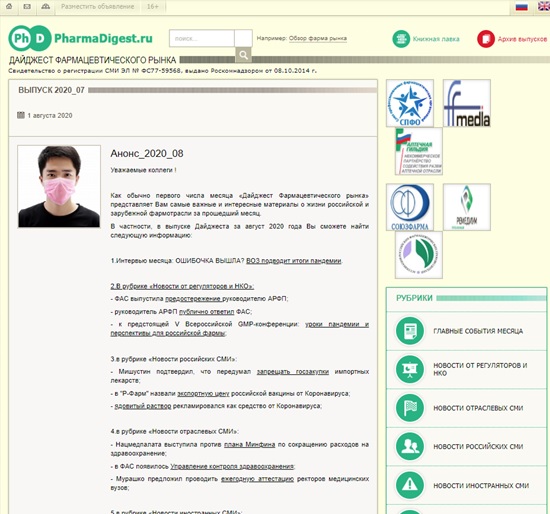 According to the Digest`s Editorial office opinion, the main events of the July 2020 in Russian pharmaceutical industry are:
- the Russian Prime Minister: we will not ban state purchases of foreign medicines;
- The National medical chamber opposed the plan of the Ministry of Finance to reduce health care costs;
- the Antimonopoly service created a Department of health control;
- the regulator proposed to conduct an annual certification of rectors of medical universities;
- the labeling system, introduced this summer in Russia, allowed already to determine the origin of counterfeit medicines.
These, as well all other industry month news, are in the July 2020 issue (Russian edition) of the Digest.
Best regards,
Natalia Egorova, Editor-in-Chief
01.08.2020.