2021_02_Summery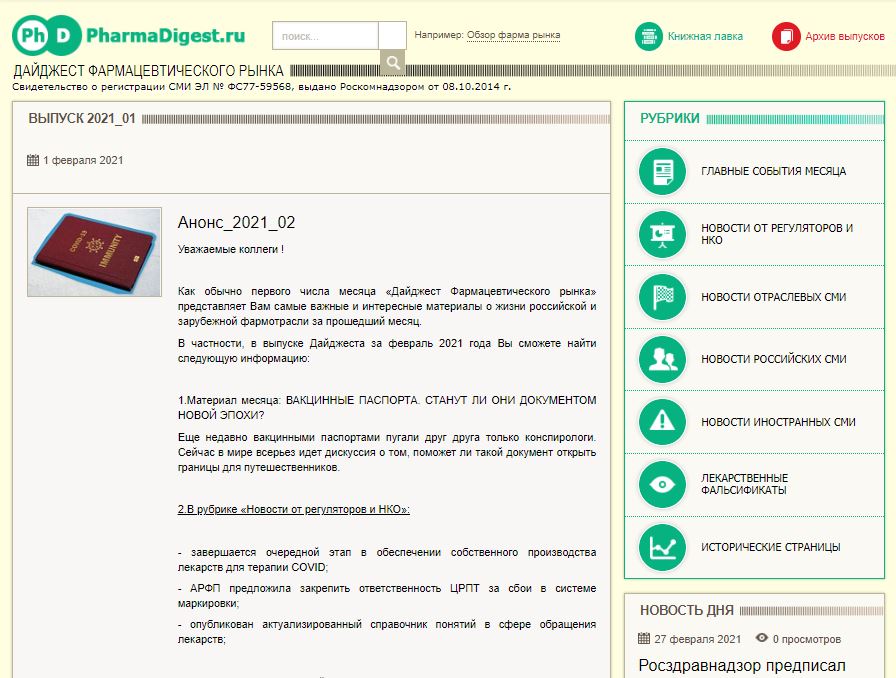 According to the Digest`s Editorial office opinion, the main events of the February 2021 in Russian pharmaceutical industry are:
- staff changes in the Russian Ministry of Industry pharmaceutical department;
- Russian pharmaceutical manufacturers will be checked for compliance with GMP remotely;
- Russian manufacturer «R-PHARM» has completed the purchase of the TEVA plant;
- the Russian deputy suggested to withdraw the equipment for production of non-marked medicines;
- the regulator warned about the fraudsters attempts to sale of "medicines" against COVID-19.
These, as well all other industry month news, are in the February 2021 issue (Russian edition) of the Digest.
Best regards,
Natalia Egorova, Editor-in-Chief
01.03.2021.