Summery_2018_03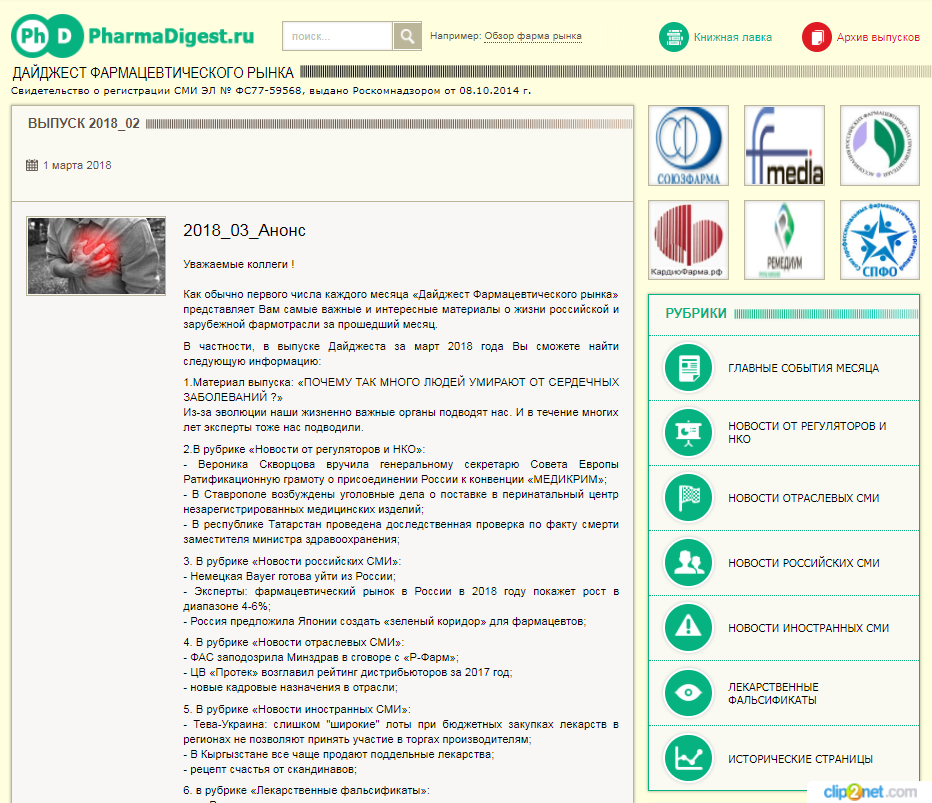 According to the Digest`s Editorial office opinion, the main events of the March 2018 in Russian pharmaceutical industry are:

- experts: the Russian pharmaceutical market in 2018 will show 4 – 6 % growth
- Russian Health minister Veronika Skvortsova presented the Diploma of Ratification on the accession of Russia to the MEDICRIME Convention to the Secretary General of the Council of Europe;
- Russia proposed to Japan to create a "green corridor" for the pharmacists
- Ministry of Internal Affairs: more than 150 facts of counterfeiting medicines have been revealed in Russia since 2015;
- the wave of HR appointments has passed in the pharmaceutical industry .
These, as well as all other industry month news, are in the March 2018 issue of the Digest.
Best regards,
Andrei Egorov, Editor-in-Chief
01.04.2018.