Summery_2019_07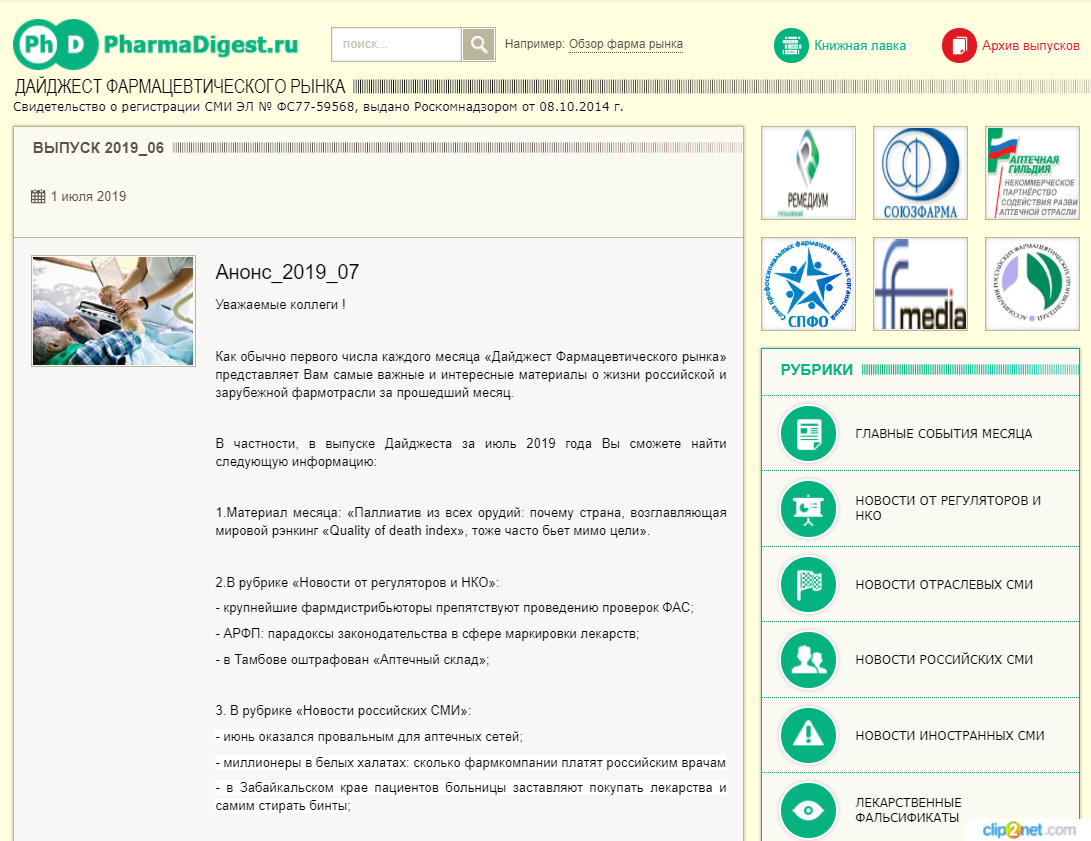 According to the Digest`s Editorial office opinion, the main events of the July 2019 in Russian pharmaceutical industry are:
- Russian Antimonopoly service: major pharmaceutical distributors resist inspections;
- Statistics: June was a failure for pharmacy chains;
- Millionaires in white coats: how much do pharmaceutical companies pay Russian doctors;
- The Ministry of health introduced a new managers team who will work on the industry digitalization;
- The bill on the preferential tax regimes limitation for pharmacies has passed the first reading in Parliament.
These, as well as all other industry month news, are in the July 2019 issue of the Digest.
Best regards,
Natalia Egorova, Editor-in-Chief
01.08.2019.