Summery_2018_04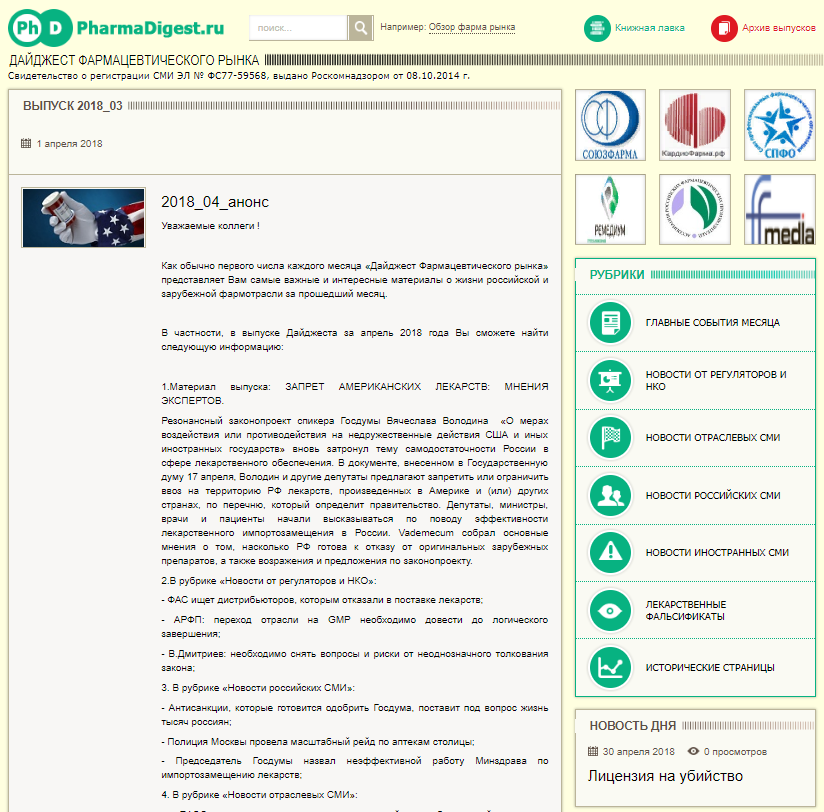 According to the Digest`s Editorial office opinion, the main events of the April 2018 in Russian pharmaceutical industry are:
- Good distribution practice (GDP) regulations for medicinal products came into force in the Eurasian Economic Union (EAEU);
- The Ministry of Telecom and Mass Communications of the Russian Federation did not support the idea of banning TV advertising of medicinal products;
- Anti-sanctions proposed by the State Duma could put the lives of thousands of Russian citizens at risk;
- The Federal Antimonopoly Service of Russia (FAS) forced AstraZeneca to lower the prices of five medicines;
- personnel appointments in the pharmaceutical industry.
These, as well as all other industry month news, are in the April 2018 issue of the Digest.
Best regards,
Andrei Egorov, Editor-in-Chief
01.05.2018.