2017_11_summery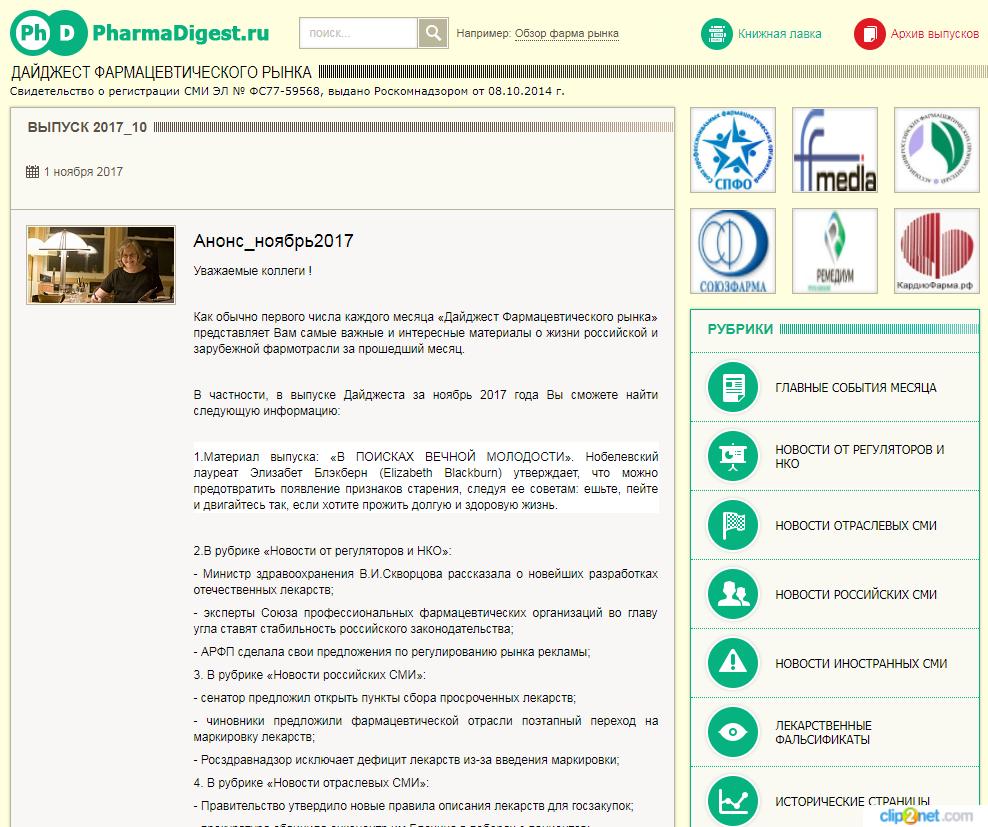 According to the Digest`s Editorial office opinion, the main events of the November 2017 in Russian pharmaceutical industry are:
- 12 criminal cases were initiated during the pilot medicines labeling project;
- the Russian senator suggested opening collection points for expired drugs;
- the Russian Health Supervisory authority excludes a medicines deficit due to the introduction of labeling project;
- Experts discuss new rules for medicines in the advertising market;
- new appointments in the Russian pharmaceutical market.
These, as well as all other industry month news, are in the November 2017 issue of the Digest.
Best regards,
Andrei Egorov, Editor-in-Chief
01.11.2017.