Summery_2022_05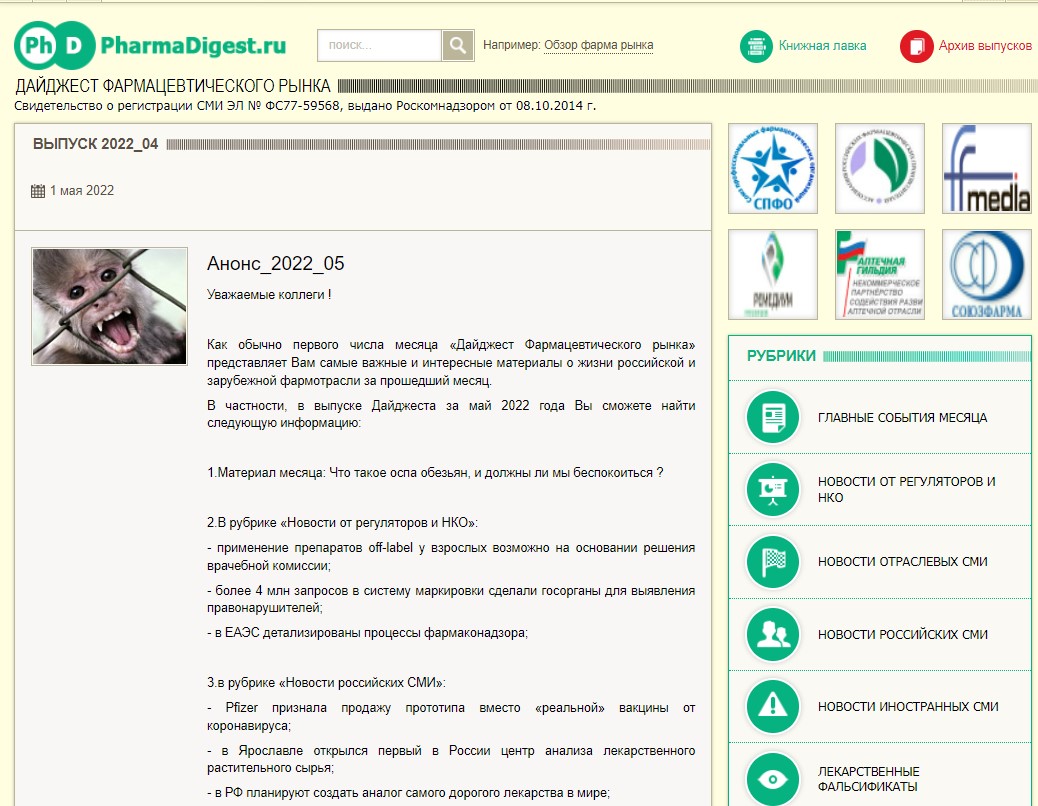 According to the Digest`s Editorial office opinion, the main events of the May 2022 in Russian pharmaceutical industry are:
- The Ministry of Health has determined the procedure for the "off-label" medicines use;
- the first center for the analysis of medicinal plant raw materials has been opened in Russia;
- a Russian distributor has filed a lawsuit against "Johnson and Johnson" for millions of dollars;
- the head of a gang selling dietary supplements under the guise of medicines was sentenced to nine years in a penal colony;
- the regulator of the Irkutsk region warned about a fake batch of a veterinary medicine.
These, as well all other industry month news, are in the May 2022 issue (Russian edition) of the Digest.
Best regards,
Natalia Egorova, Editor-in-Chief
01.06.2022.