2023_01_Summery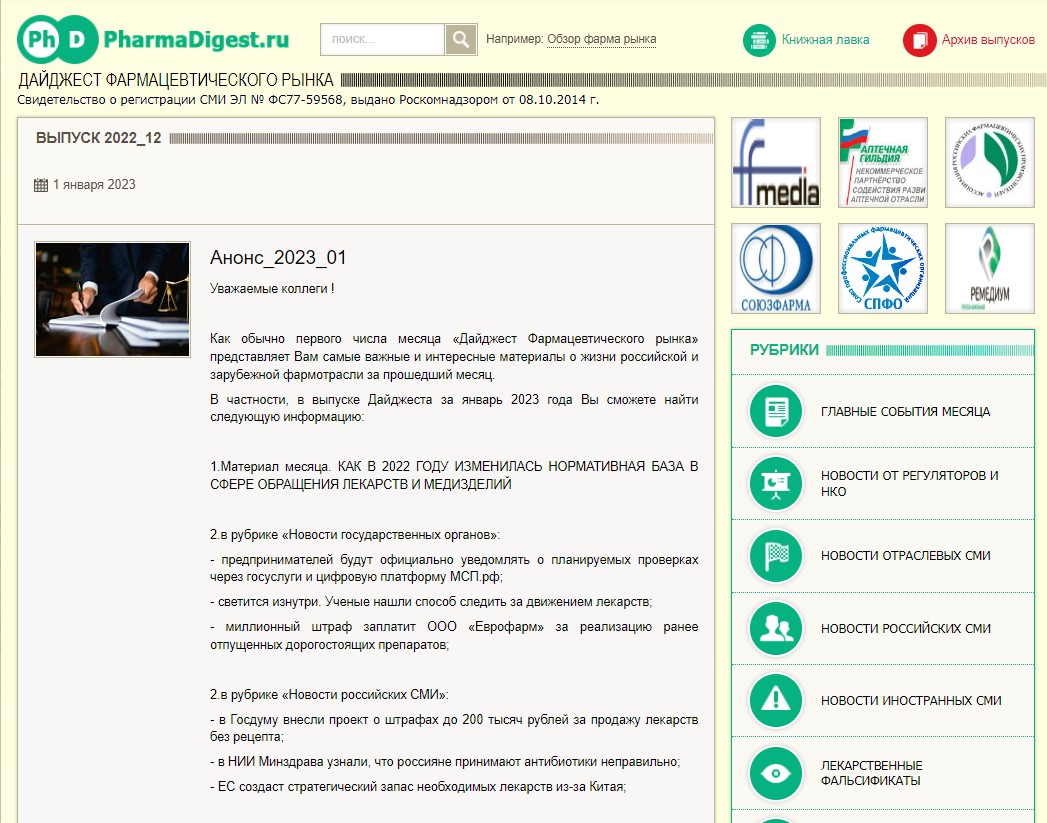 According to the Digest`s Editorial office opinion, the main events of the January 2023 in Russian pharmaceutical industry are:
- The Ministry of Industry and Trade announced an increase in the production of essential medicines in Russia;
- a new procedure for the introduction of veterinary medicines into civil circulation has been prepared;
- a draft law on USD 30.000 fines for the sale of medicines without a prescription has been submitted to the Russian parliament;
- entrepreneurs will be officially notified about the planned inspections via the Internet;
- counterfeit medicines were detected in the Russia`s eastern region.
These, as well all other industry month news, are in the January 2023 issue (Russian edition) of the Digest.
Best regards,
Natalia Egorova, Editor-in-Chief
01.02.2023.