Summery_2018_09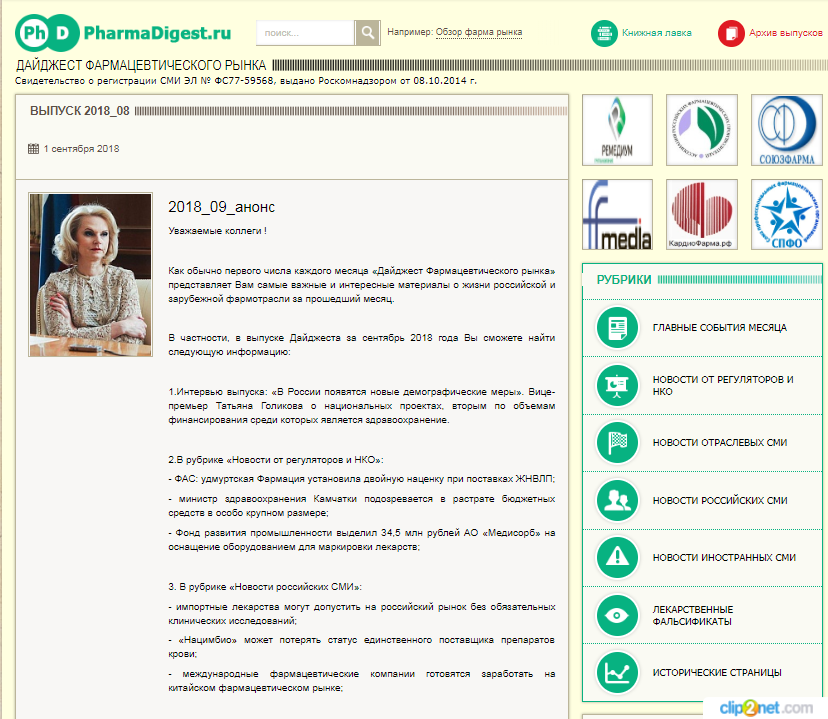 According to the Digest`s Editorial office opinion, the main events of the September 2018 in Russian pharmaceutical industry are:
- imported medicines can be admitted to the Russian market without mandatory clinical trials;
- The Ministry of health filed 16 lawsuits against one of the largest Russian pharmaceutical company "R-Pharm»;
- The Russian Ministry of communications proposes to allow prescription medicines advertising on TV;
- Injections from unregistered medicines were made in the beauty clinics of Volgograd;
- the police stopped the attempt to supply counterfeit medicines to the oncological clinic of St. Petersburg.
These, as well as all other industry month news, are in the September 2018 issue of the Digest.
Best regards,
Andrei Egorov, Editor-in-Chief
01.10.2018.