Summery_2021_12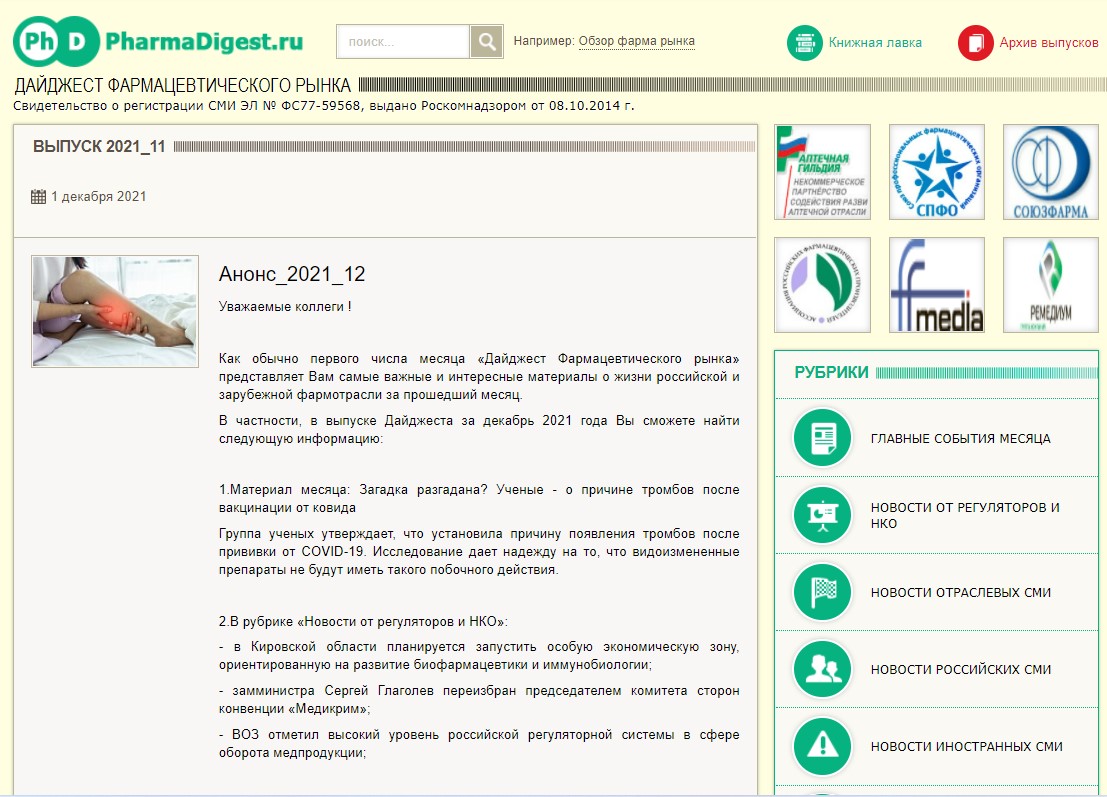 According to the Digest`s Editorial office opinion, the main events of the December 2021 in Russian pharmaceutical industry are:
- it is planned to launch a special economic zone in the Kirov region, focused on the development of biopharmaceuticals and immunobiology;
- the Russian parliament has adopted a law on the veterinary medicines control;
- medicines manufacturers are asking to give them access to the labeling system data;
- The Russian Trade Ministry will extend up to three years the validity of documents for obtaining state preferences for medical devices;
- websites with offers to buy fake medical documents will be blocked until a court decision.
These, as well all other industry month news, are in the December 2021 issue (Russian edition) of the Digest.
Best regards,
Natalia Egorova, Editor-in-Chief
01.01.2022.