Summery_September_2017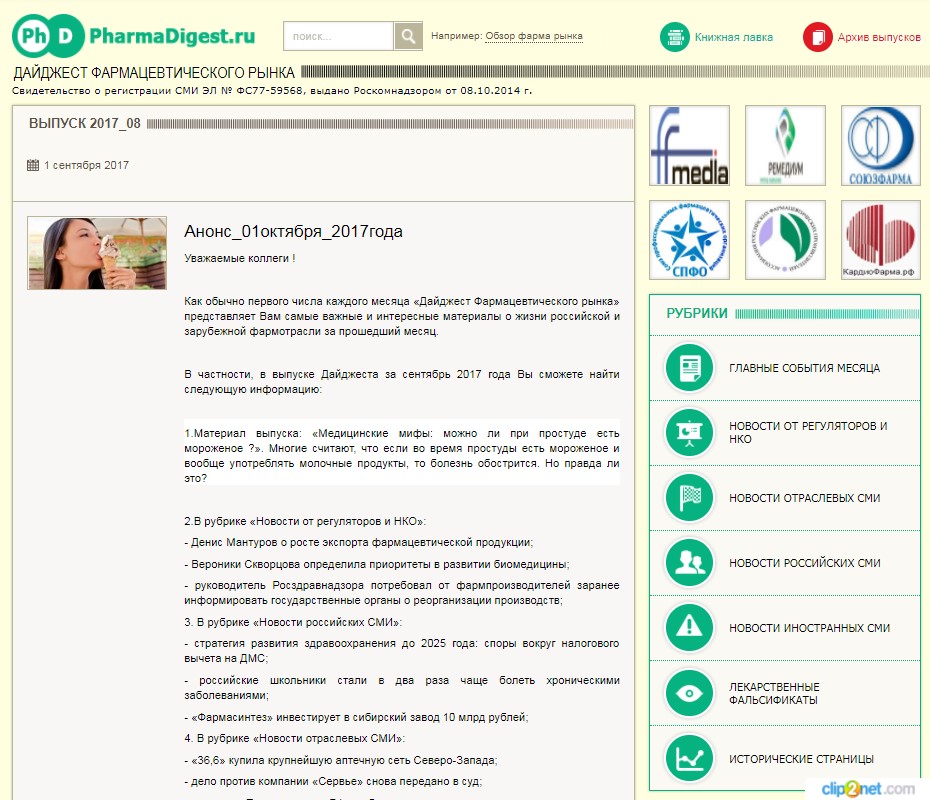 According to the Digest`s Editorial office opinion, the main events of the September 2017 in Russian pharmaceutical industry are:
- the Russian Health Supervisory authority required pharmaceutical manufacturers to inform the Agency about plant reorganizations in advance;
- Russian students have chronic diseases twice as often as before;
- the Commission of the Russian Government approved the draft law on the sale of medicines via the Internet;
- the Moscow regional police stopped the spread of counterfeit drugs;
- a new wave of appointments in the Russian pharmaceutical market.
These, as well as all other industry month news, are in the September 2017 issue of the Digest.
Best regards,
Andrei Egorov, Editor-in-Chief
01.10.2017.