Summery_2019_06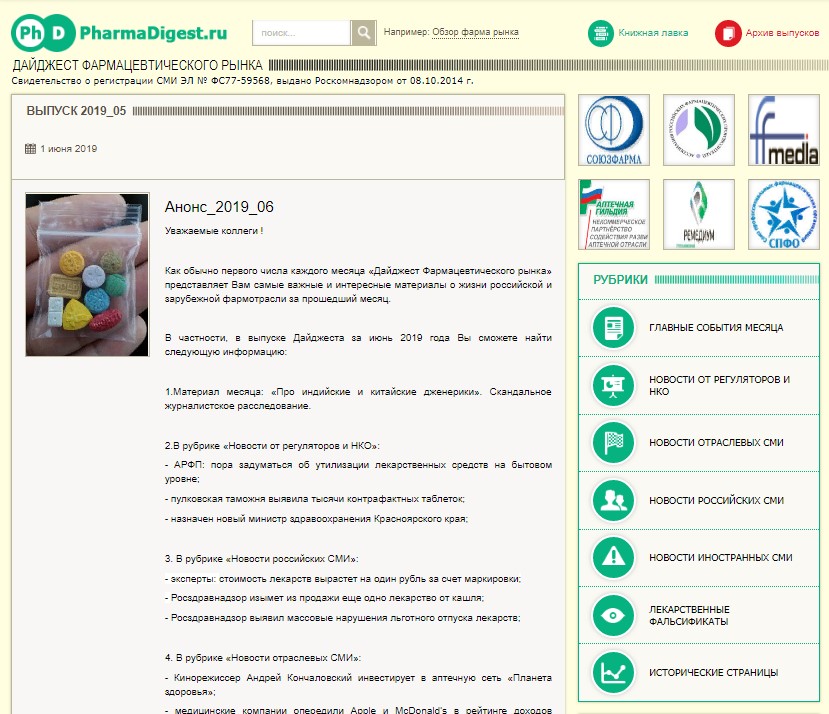 According to the Digest`s Editorial office opinion, the main events of the June 2019 in Russian pharmaceutical industry are:
- Russian regulator removed from the market dangerous «Gedeon Richter» medicines;
- medical companies overtook Apple in the profitability rating;
- Russian companies are strengthening the localization of medicines production;
- a famous russian producer is investing USD 2M in pharmacy store chain;
- customs in St. Petersburg has identified several thousand counterfeit pills for male potency.
These, as well as all other industry month news, are in the June 2019 issue of the Digest.
Best regards,
Natalia Egorova, Editor-in-Chief
01.07.2019.