Summery_2020_11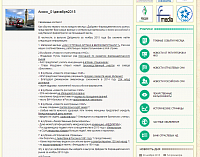 According to the Digest`s Editorial office opinion, the main events of the November 2020 in Russian pharmaceutical industry are:
-The head of the all-Russian People's Front told Putin about the anti-corona medicines shortage in 85% of pharmacies;
- The government has centralized the purchase of medicines for Federal programs;
- on-line trade in food additives is becoming one of the most problematic areas;
- The fine for falsified veterinary drugs manufacturing may increase to 1.5 million rubles;
- The government plans to reduce the time for bringing new medicines into trade.
These, as well all other industry month news, are in the November 2020 issue (Russian edition) of the Digest.
Best regards,
Natalia Egorova, Editor-in-Chief
01.12.2020.