Summery_2021_08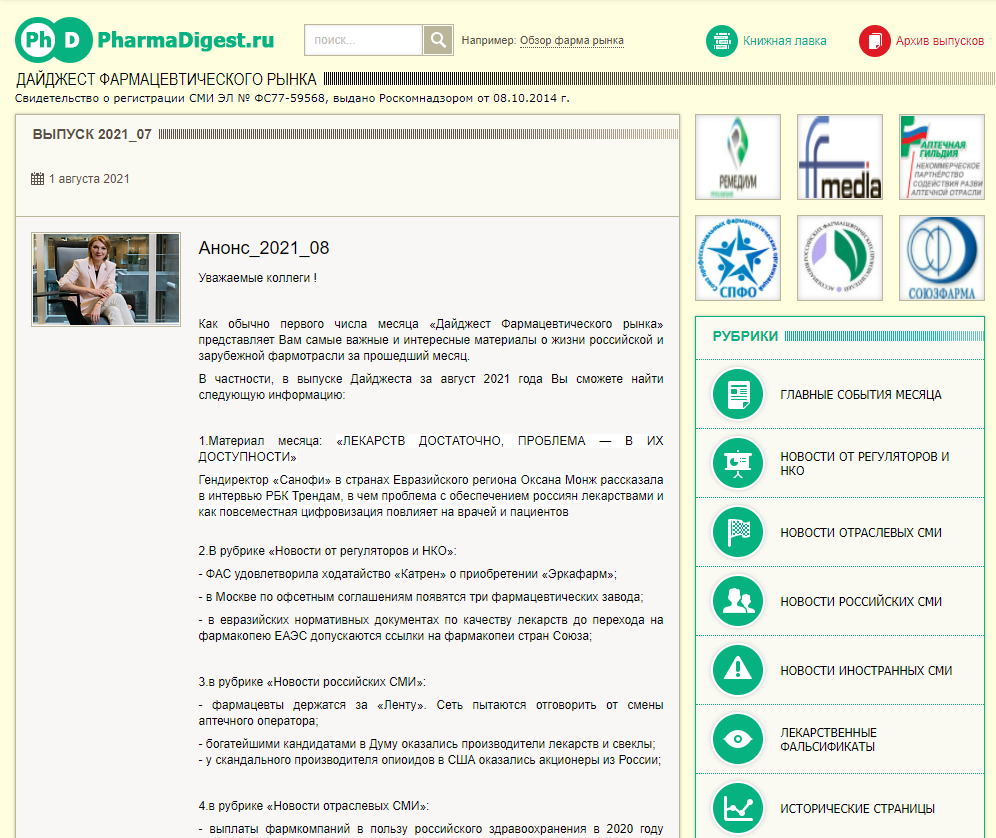 According to the Digest`s Editorial office opinion, the main events of the August 2021 in Russian pharmaceutical industry are:
- Moscow has planned the construction of three new pharmaceutical plants;
- the richest candidates for the Russian parliament are manufacturers of medicines and beets;
- payments of pharmaceutical companies in favor of Russian doctors in 2020 exceeded 14 billion rubles (180 million US dollars);
- security services will monitor the targeted use of funds for prevention of COVID-19;
- the first scientific article about the third Russian vaccine "Kovivak" has been published.
These, as well all other industry month news, are in the August 2021 issue (Russian edition) of the Digest.
Best regards,
Natalia Egorova, Editor-in-Chief
01.09.2021.