2017_July_Summery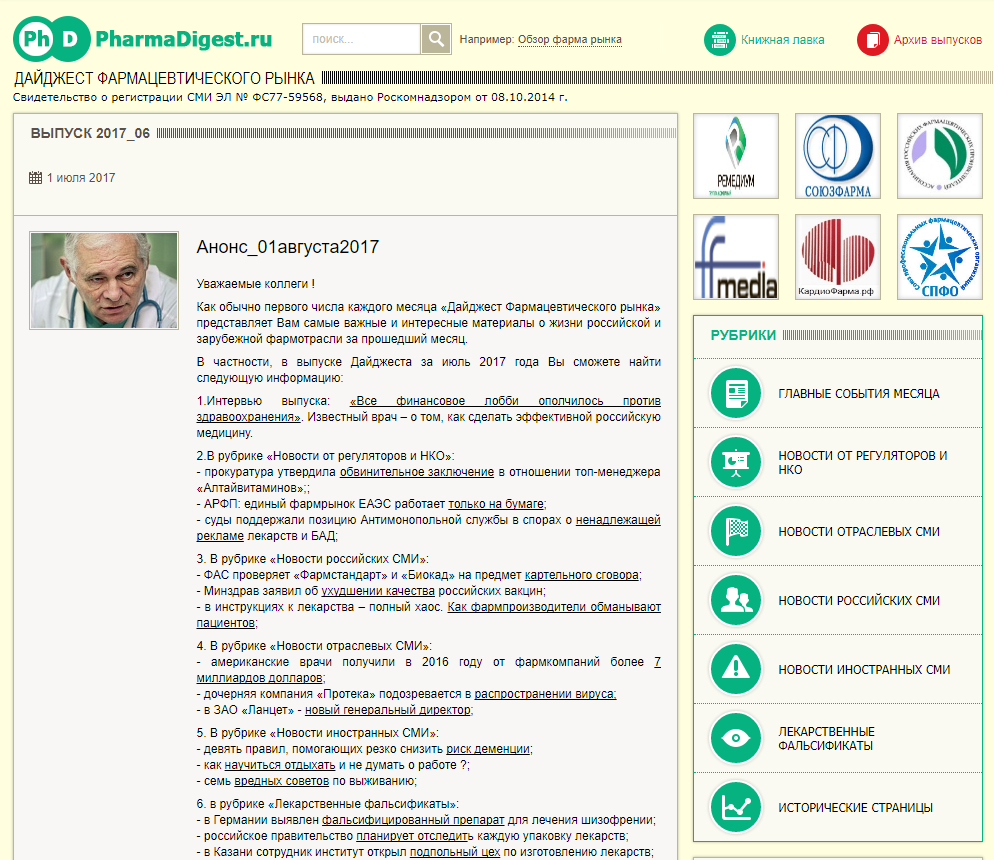 According to the Digest`s Editorial office opinion, the main events of the Jule 2017 in Russian pharmaceutical industry are:
- the Antimonopoly service suspects the two biggest Russian pharmaceutical companies of the cartel activity;
- one of the biggest pharmaceutical distributor is suspected of the virus widespread;
- expert: a unified pharmaceutical market of the Eurasian Economical Union is sham;
- the Ministry of health of Russia declared the deteriorating quality of the domestic vaccines;
- Russian government plans to mark each medicine package.
These, as well as all other industry month news, are in the Jule 2017 issue of the Digest.
Best regards,
Andrei Egorov, Editor-in-Chief
01.08.2017.