Summery_2017_May_01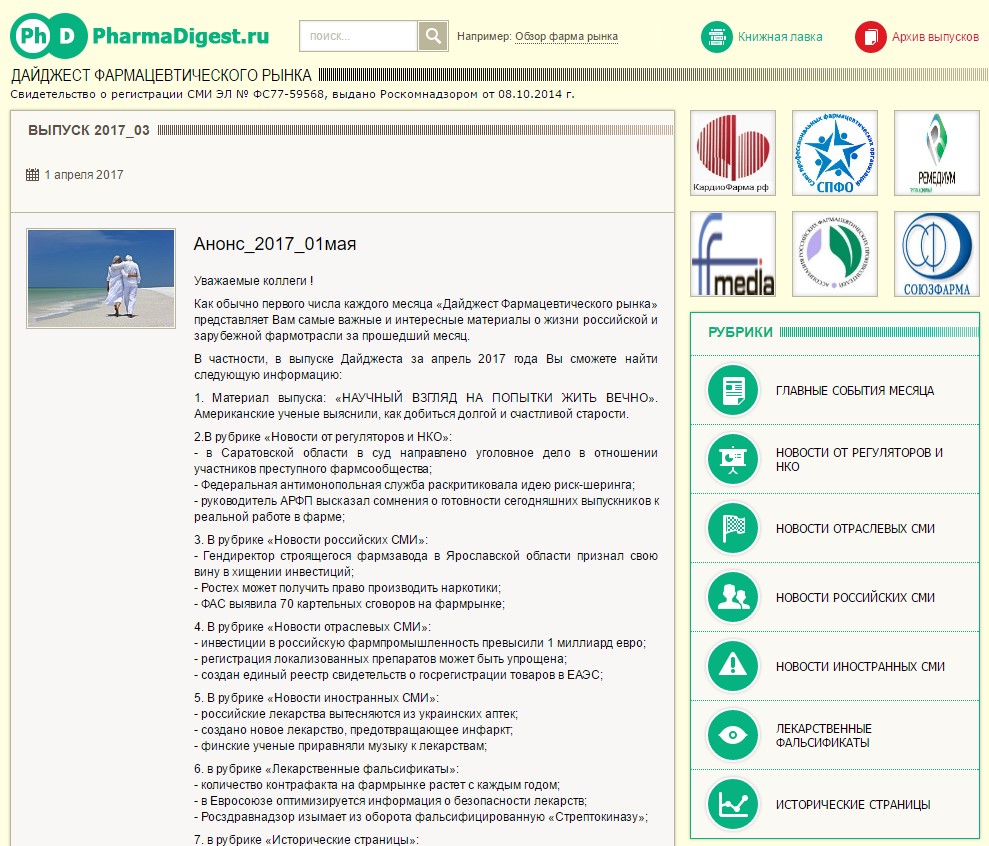 According to the opinion of the Digest`s Editorial office, the main events of the April 2017 in Russian pharmaceutical industry are:
- investment in the Russian pharmaceutical sector has exceeded 1 billion euros;
- The Russian Antimonopoly agency has identified more than 70 cartel agreements on the pharmaceutical market;
- medicines, produced in Russia, are displaced from Ukrainian pharmacies;
- according to the research of Russian scientists, the number of counterfeit products in the pharmaceutical market grows every year;
- a new wave of appointments in the Russian pharmaceutical market.
These, as well as all other industry month news, are in the April 2017 issue of the Digest.
Best regards,
Andrei Egorov, Editor-in-Chief
01.05.2017.